This article was originally published in the Brand Finance Automotive Industry 2022.

SIXT is the world's fastest-growing car rental brand of 2022 with a 115% increase in brand value over the year to US$1.3 billion. This year's increase is the continuation of an impressive growth trend for SIXT, which has seen its brand value increase 265% over the past five years. The brand has built a strong international growth strategy, expanding rapidly in the United States and entering new markets, such as Australia.
With the goal of strengthening affinity with customers, SIXT has also launched the unique platform ONE and the SIXT app, offering a broad variety of mobility at a fingertip. It combines core services such as car rental and ride hailing in a convenient way. To meet market demands for electromobility – another major trend in the automotive industry – SIXT is enlarging its electric vehicle fleet worldwide and investing heavily in its charging infrastructure. A major innovation milestone by the brand is the launch of robotaxis in Munich, in partnership with tech giant Intel's subsidiary company Mobileye. The robotaxis will support driverless ride-hailing operations in a bid to build an integrated self-driving system.
SIXT's brand value has recorded an incredible rate of growth of 265% over the past 5 years, becoming one of the top brands in the Brand Finance Car Rental Services 10 2022 ranking. Its strategy of international expansion, coupled with fostering strategic partnerships across the automobile, technology, and hospitality sectors, as well as the introduction of new subscription models, is paying clear dividends.

David Haigh, CEO & Chairman, Brand Finance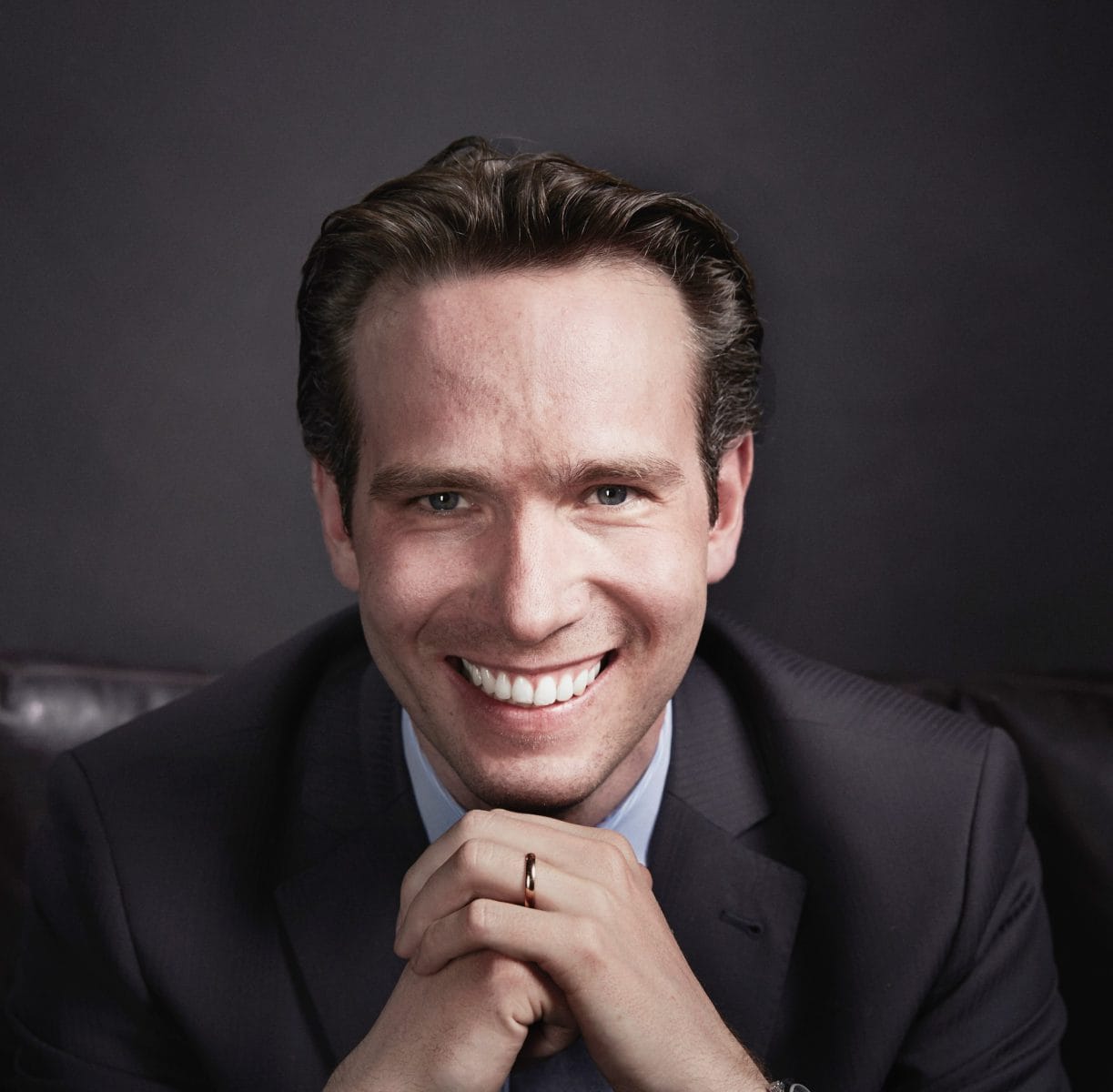 Your brand records the world's fastest-growing brand value in your sector boasting brand value by 265% since 2017 and achieving a brand value of €1.16bn. How do you explain this significant growth and competitive position?
The massive increase by a factor of more than three in the SIXT brand value over the last five years and the fact that we are growing on average five times faster than the competition are impressive results of the strategic growth measures we have implemented in recent years. By this, I mean the successful internationalisation and consistent digitalisation of our products and services. The measures include the game-changing launch of our ONE platform, making all our services available at a fingertip in the SIXT app. But also anti-cyclical investments like expanding our US branch network during the crisis and the successful international roll-out of the car subscription model SIXT+ have really paid off well for us.
Despite the COVID-19 pandemic, which was one of the greatest challenges the company has ever faced, we not only grew massively over the last five years, but also managed to increase the brand value during the pandemic in 2021. There is a great quote from former Formula 1 driver Ayrton Senna, stating that "one cannot overtake 15 cars in sunny weather, but one can when it's raining." In a way, this is also true for our success: We quickly stopped complaining about the crisis, started to see it as an opportunity and went on the offensive. As a result, 2021 was a record year, not just in terms of financials but also brand value.
SIXT is transforming quickly from a car rental company to a globally active mobility solution provider. What are the key challenges in this process and how important is the brand in this space, which includes an even greater number of competitors?
SIXT offers people mobility solutions wherever, whenever, and as long as they desire. Whether it's car or e-scooter sharing for a few minutes, a holiday rental car for a few days or a car subscription for a few months. SIXT is not a producer of cars, but a provider of cars and mobility solutions – all consolidated in the SIXT app. We want to make it as easy and exciting as possible for our customers to enjoy their ride.
SIXT has a very high brand awareness and is as well-known as George Clooney in Germany. This brand awareness is a great achievement. But it also means we had to make sure that customers do not only associate SIXT with car rental, but also with all the other great services we offer. Here, branding and broadly communicating our services has helped us tremendously.
The role of the brand is particularly important in today's highly competitive world and its information overload. The brand works as an anchor, creates an emotional bond, trust and most importantly loyalty. Our ultimate brand goal is to turn our customers into fans of SIXT.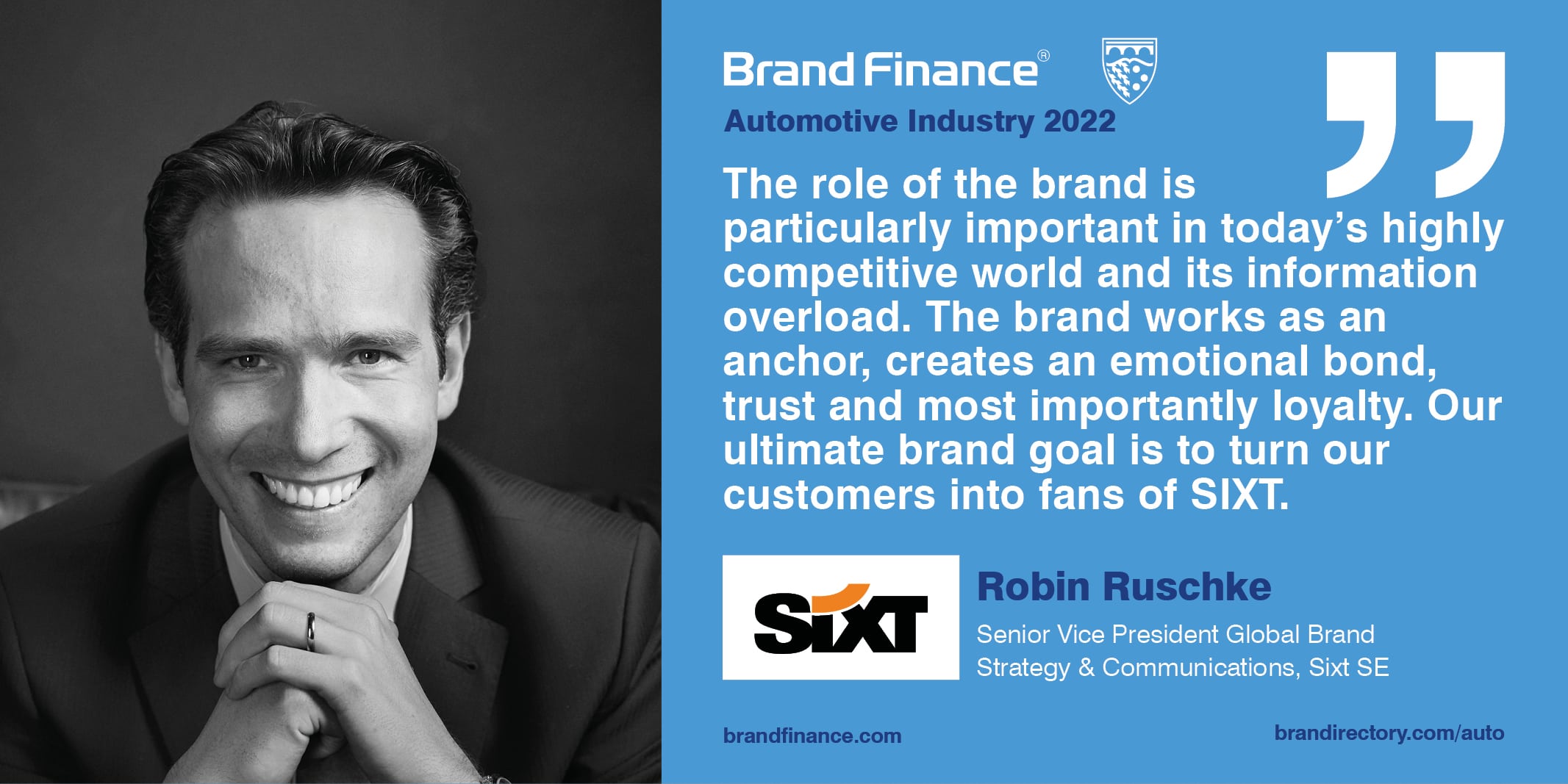 SIXT has always been known for its strong customer focus. Nevertheless, the current pandemic years are impacting many industries and changing customer behaviour and attitudes. What have you learned over the last two years and how important is digitalisation to generating the brand experience and staying tuned with your customers?
Digital hangouts and virtual calls have proven to be great additions to communicating during the pandemic, but I doubt whether they will ever be able to fully substitute personal encounters. And convenient mobility solutions are needed for those. Whether it is self-driven mobility such as car rental, car sharing or being-driven mobility in the form of ride services and – in the very near future – autonomous driving services. We offer all this through one single app, the SIXT app. We believe that simplicity is the new premium.
The last two years have taught all of us that flexibility is key. And this flexibility has also become increasingly more important when choosing mobility. That is why we started our car subscription SIXT+ during the pandemic. No high upfront payments, no long waiting times and an all-inclusive price for a car of your choice for exactly how long you want it. Such flexible car subscriptions offer many benefits over car ownership. With this newest addition to the product portfolio, we make a unique combination available on our digital ONE platform. We allow for SIXT's offers to be combined with the services of other well-known cooperation partners. This gives customers worldwide access to a fleet of more than 200,000 vehicles, the services of 1,500 cooperation partners and around 1.5 million drivers