This article was originally published in the Brand Finance Global 500 2022 report.

Allianz secures its place as the world's most valuable insurance brand in Europe according to the Brand Finance Global 500 2022 report.
Interview with Serge Raffard & Christian Deuringer.
As the most valuable globally operating insurance and investment brand, what brand initiatives have contributed to this success?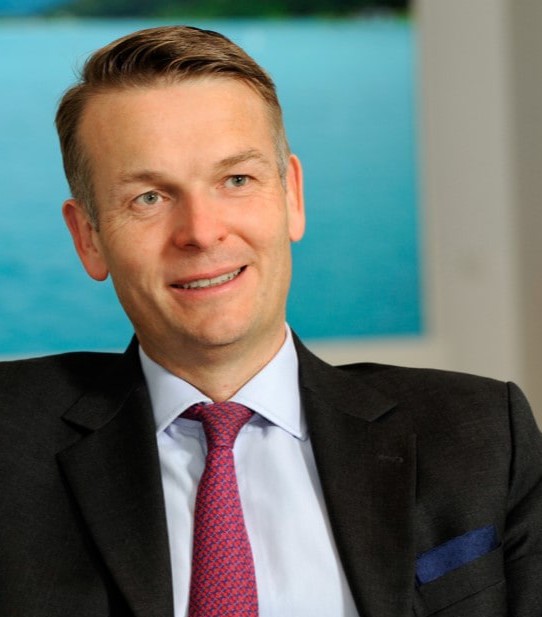 Serge: Our guiding principles of Shape, Care, Deliver anchored in our purpose, "We Secure Your Future" are central to the brand and customer experience, and also crucial to our success. It starts with the functional delivery of simple, fair and high-quality products. It is reinforced by the emotional care that customers expect at key moments of their personal and corporate life. And we not only address the customer functional and emotional needs, but we also go beyond, by shaping the world around our clients so it is a better place.
Christian: Core initiatives which have contributed to the brand's success were the worldwide partnerships with the Olympic and Paralympic movements, becoming more digital, the strong focus on sustainability as well as our actions taken to support our customers around the world via DoconCall, Mental Health Hotlines and joint ventures with local companies, all centralised in one global campaign: #AllianzForLife.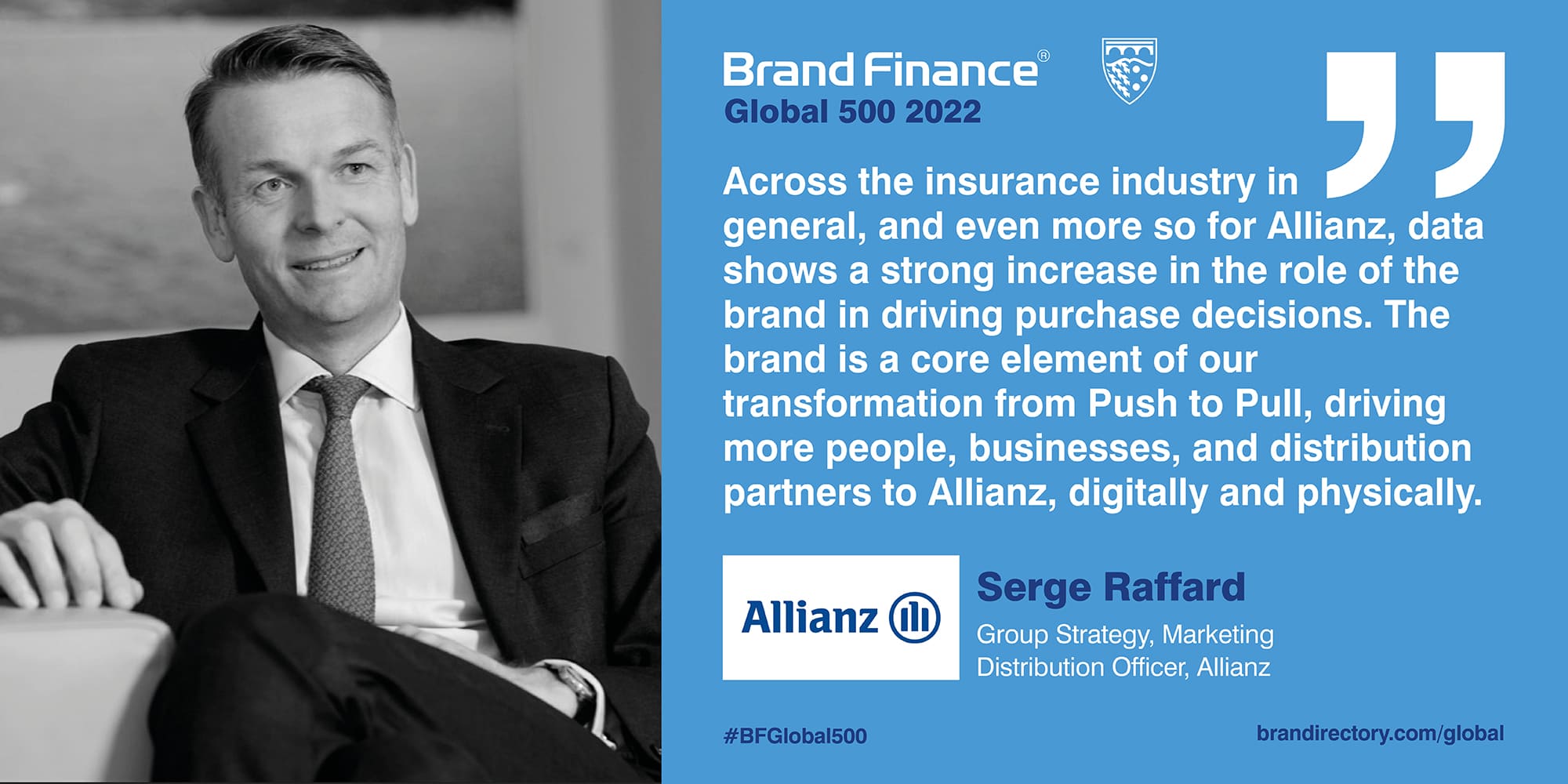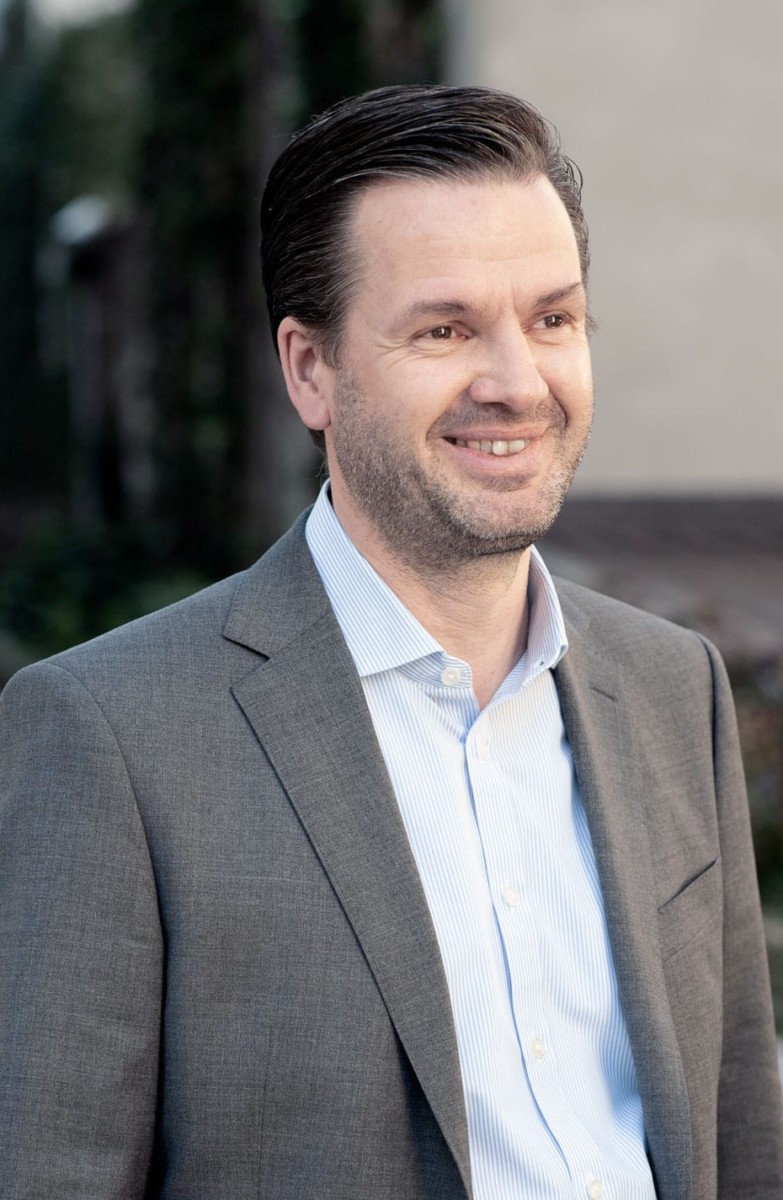 In your new strategy 2022+, AZ announced the new chapter of Outperform, Transform, Rebalance by putting the focus on profitable growth and customer satisfaction to deliver on your company purpose: "We secure your future". What role does the brand strategy play and how will it influence the transformation of Allianz going forward?
Serge: Across the insurance industry in general, and even more so for Allianz, data shows a strong increase in the role of the brand in driving purchase decisions. The brand is a core element of our transformation from Push to Pull, driving more people, businesses, and distribution partners to Allianz, digitally and physically. This pull is then further powered by our technology and loyalty leader experience to convert those leads most efficiently into new and happy Allianz customers.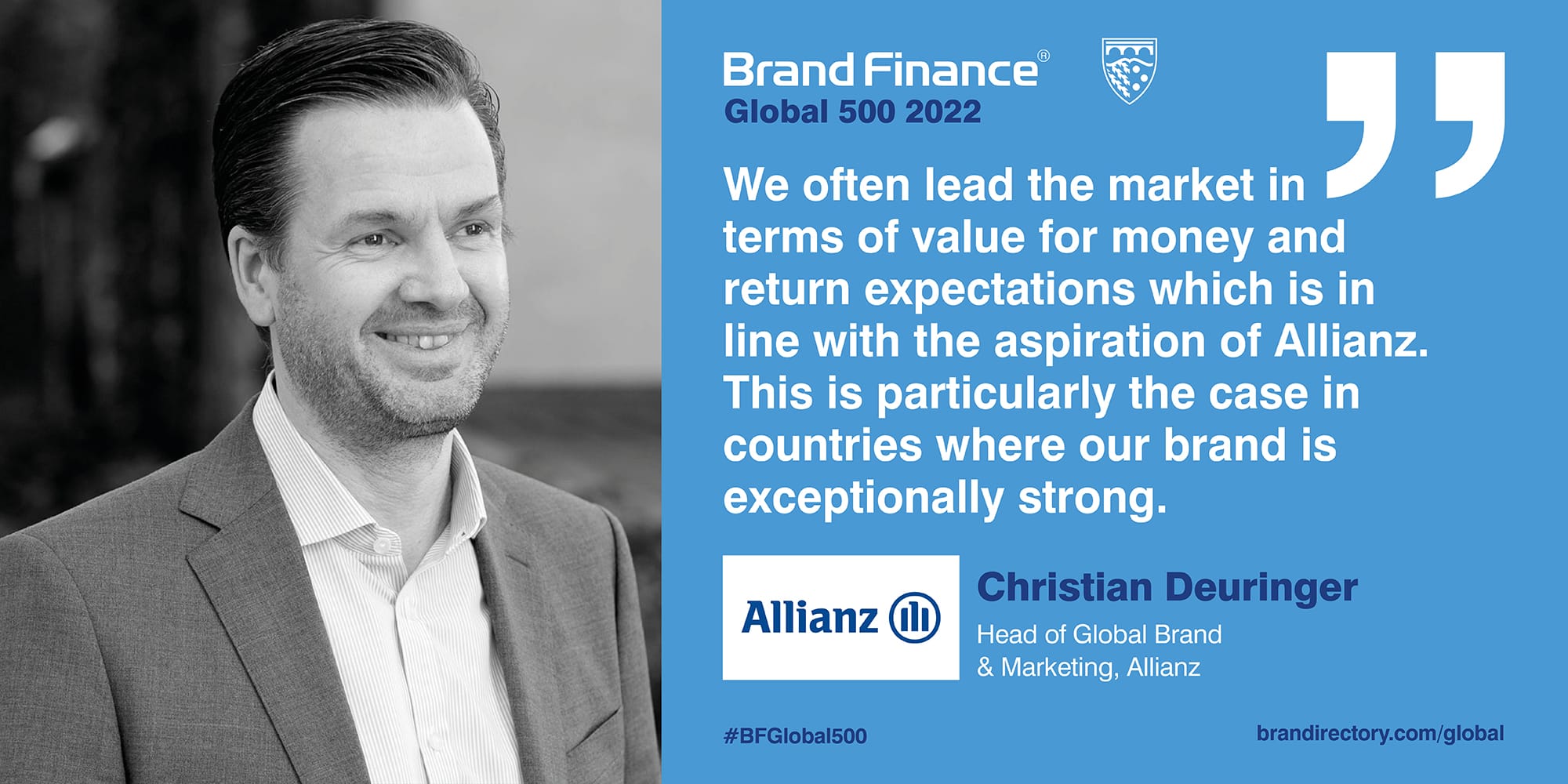 In many markets, Allianz is seen as an expensive brand when compared to other insurance brands. How do you ensure and balance a strong value perception to justify the price level within your marketing strategy?
Christian: It is true that Allianz is rarely seen as the cheapest in the market. That is in line with our superior proposition that we want to have over our customers. Our brand tracking survey provides us important insights into whether our customers and potential future customers consider Allianz as cheap, expensive, worth the money or offers good returns.
But what we see clearly is that we often lead the market in terms of value for money and return expectations which is in line with the aspiration of Allianz. This is particularly the case in countries where our brand is exceptionally strong, as this is the case in our "Best in class" countries: Germany, Italy and Turkey.
And when it comes to securing your future, are you really looking for the "thinnest" offer?
The pandemic has changed behaviours in the way people interact with brands. How have your customer experience strategies adapted to the lessons learned from pandemic?
Serge: We reacted quickly to the events that impacted the world around us. For example, post the initial urgent medical and financial support, we quickly realised that a major customer need was around mental health. Actions were taken immediately and in different formats in our entities across the world.
We want to be seen as agile and relevant for our customers. Utmost priority are our customers, and we aim to constantly improve and adapt products according to our customers' feedback which we collect via Voice of the Customer - Digital feedback and systematic product & process improvements; dNPS measurement - Continuous digital satisfaction monitoring and operational steering.
Christian: Together, we turn our purpose "We secure your future" and brand promise "Confidence in tomorrow" into a new experience by following simple yet meaningful principles in everything we do. "Shape, Care, Deliver" are our principles based on the elements our customers demand and value the most.
We developed work on our tonality, the way we communicate to our customers, and visual identity to ensure consistency and provide the ONE Allianz experience. Moreover, we elaborated behavioural standards for our call centre agents who are doing a great job daily. More to come!
Diversity, equality, and inclusion seem to be a key focus for Allianz. What steps are Allianz making to ensure Allianz is seen as an approachable and responsible brand?
Serge: These are key elements to deliver our Shape, Care, Deliver experience to our customers. We need the diversity, equality, and inclusion otherwise we cannot have the workforce with the right skills, experience and mindset to do so. We are very proud to rank # 5 in the 2021 D&I Index of the top 100 most Diverse & Inclusive organizations. The Shaping part of our experience is all focusing on the responsibility we have for the world and the communities around our customers. The beauty of Allianz is that we have 150,000 employees and close to a million agents or representatives of the brand all around the world deeply rooted in the communities. This combined with our digital accessibility makes unique and approachable – combining human care and digital touch. This approachability grounds us in the community and gives us the ideas forging our social responsibility initiatives.